Need some inspiration for our Pet Costume Contest? Check out these 18 super adorable DIY pet costume ideas for Halloween!
Original Article & Images Featured on HGTV
Include your furry friend in this year's Halloween celebrations by crafting a handmade costume for your dog or cat. Just be sure to use only soft, lightweight materials that don't obstruct your pet's movement, eyes, nose or mouth.
Fluttering Fairy or Butterfly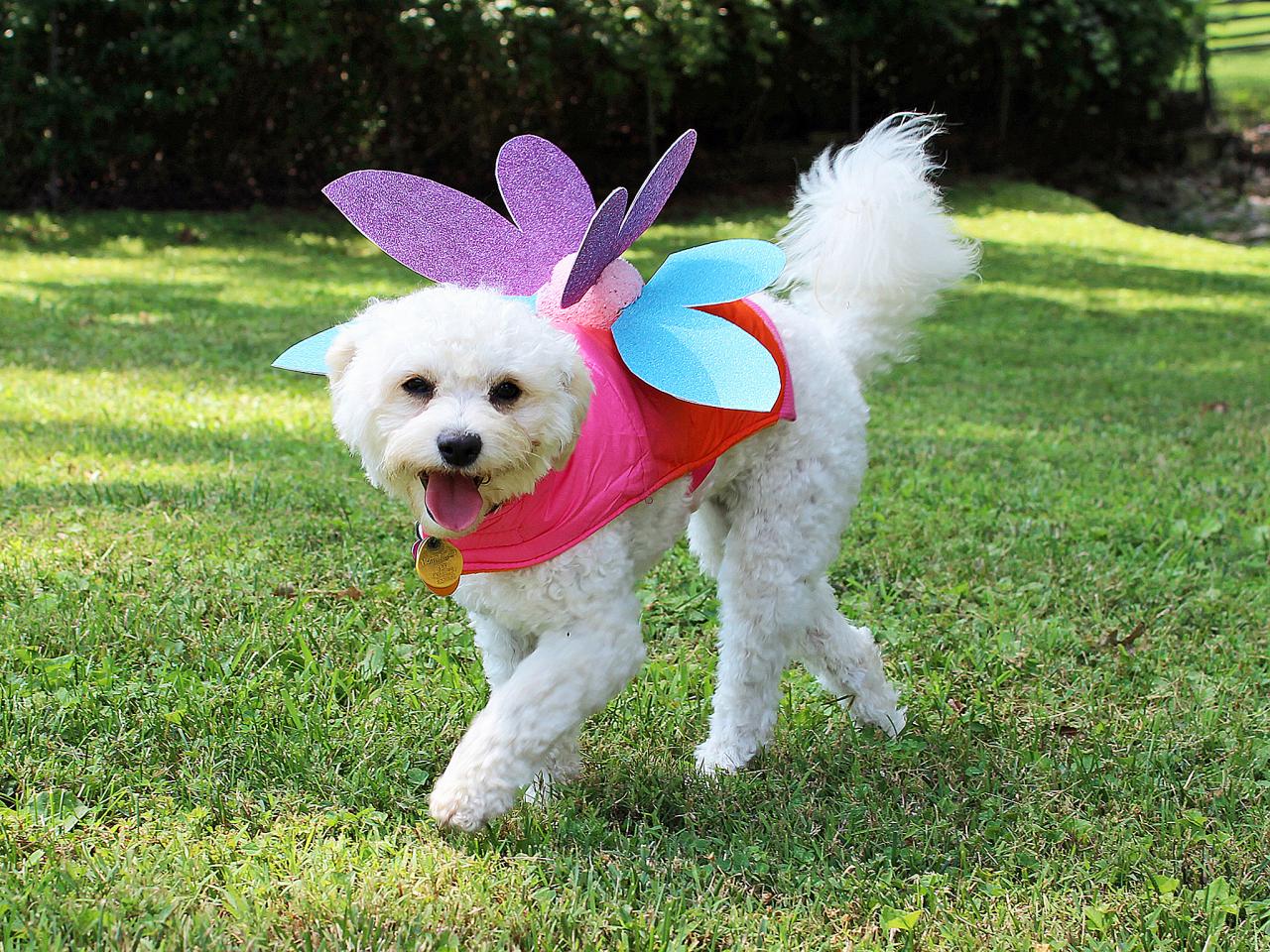 Their favorite jacket and a few inexpensive craft materials are all you need to magic up a (cute!) winged Halloween pet costume for your pup. Get crafting with our easy step-by-step instructions.
FROM H. Camille Smith
Photo By: H. Camille Smith
---
Groovy Rasta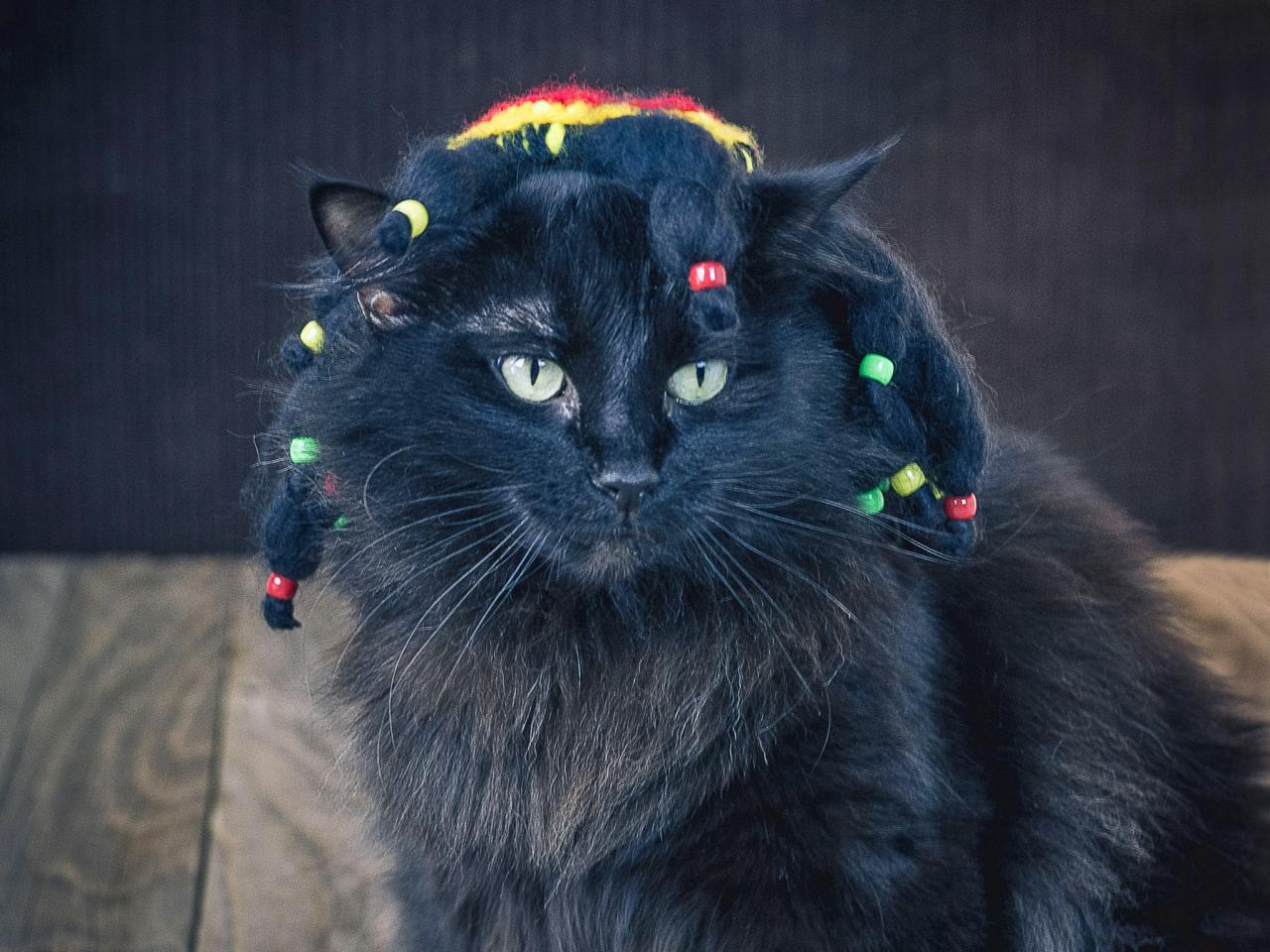 Your pet will look positively Irie and ready to party in this fun Rastafarian wig and hat. A few craft store materials are all you need for this easy-to-make costume. Make your own with our step-by-step instructions.
FROM Sam Henderson
---
Court Jester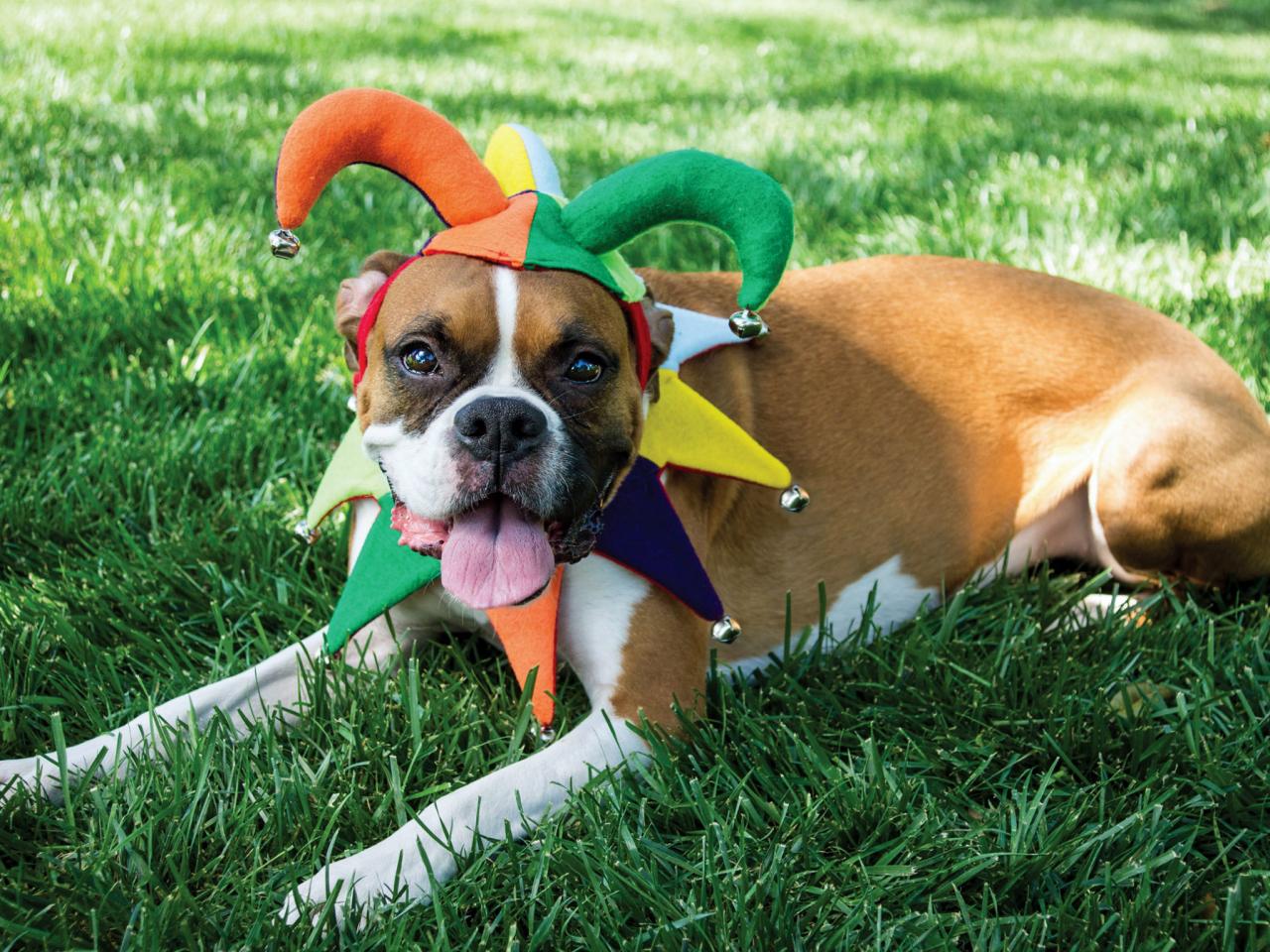 Honor your pup's inner goofball with a Halloween costume that celebrates his true colors. Colorful fabric remnants, basic machine sewing and our free printable costume templates make this a DIY project you can complete while binge-watching your favorite show. Get crafting with our step-by-step instructions.
FROM Sam Henderson
---
French Chef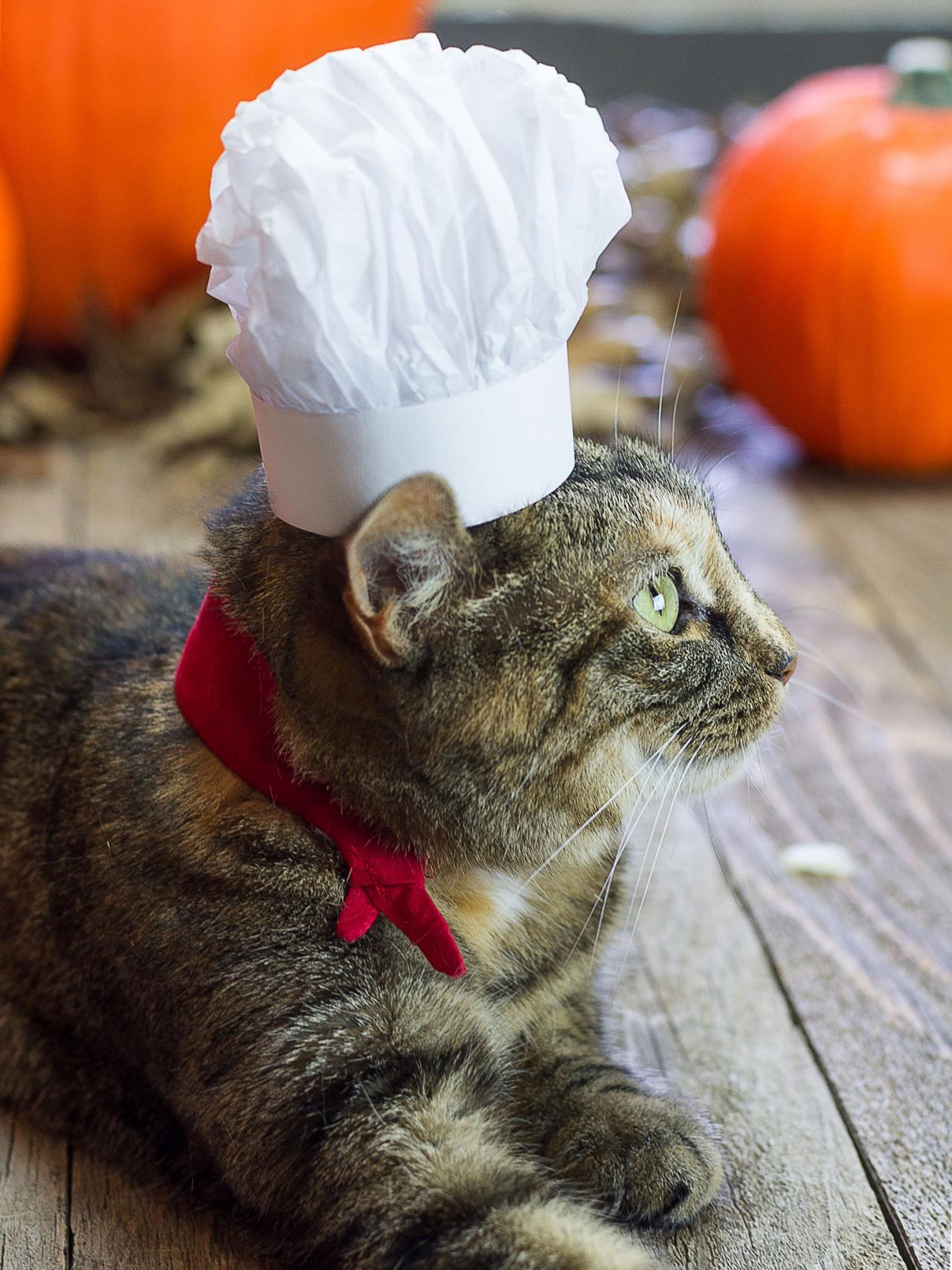 Ooh-la-la! Your dog or cat will be the cutest chef on four legs in this crafty Halloween costume. Use tissue paper and card stock to create a mini version of a chef's toque blanche and a bit of red fabric to stitch up a jaunty neckerchief. Make your own with our step-by-step instructions.
FROM Sam Henderson
---
Ready For Business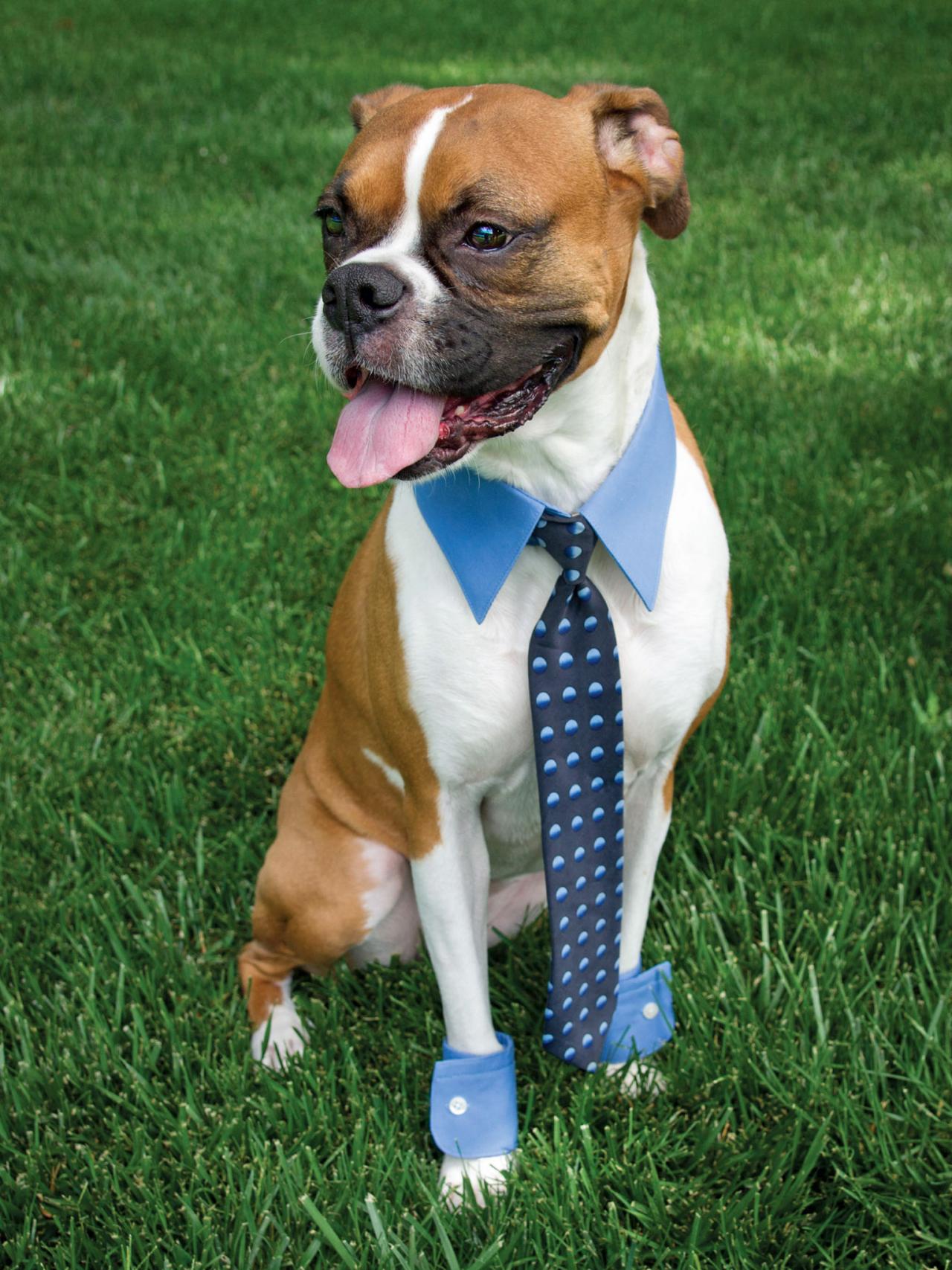 Giving new meaning to the phrase, 'working like a dog,' this costume cleverly repurposes closet castoffs to create a costume that's easy on and off and is comfy for your pet. Our step-by-step instructions will help you dress your best friend for success.
FROM Sam Henderson
---
Black Bat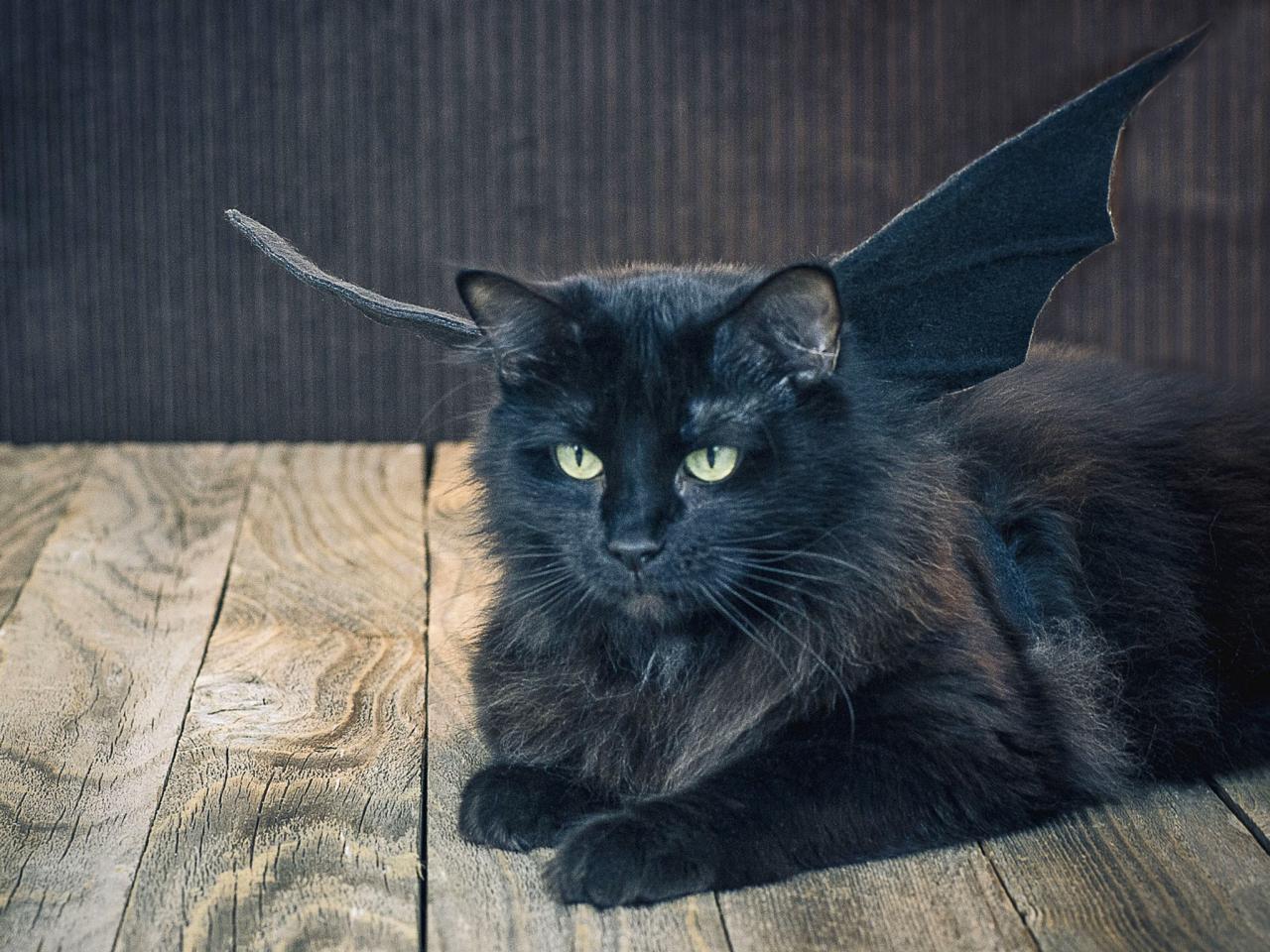 Felt, pipe cleaners and a bit of Velcro are all you need to dress your furry friend as a winged bat for Halloween. This costume is not only easy to craft with our step-by-step instructions it's also lightweight so it's comfortable for your dog or cat.
FROM Sam Henderson
---
Little Bo Peep & Her Sheep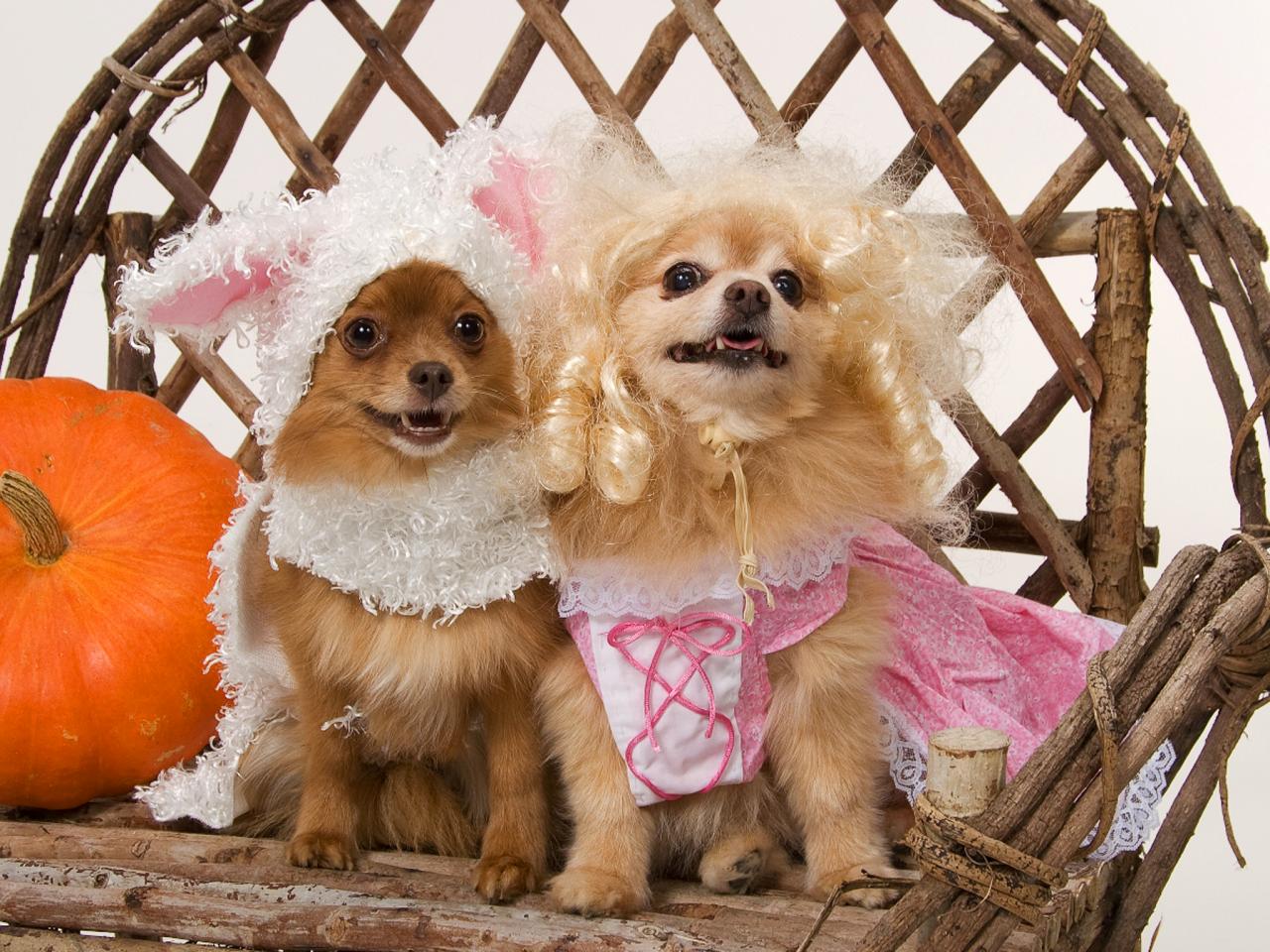 For HGTV fan Sara Alavi, dressing her girls up in Halloween costumes is a tradition. She chooses a new look each year based on pop culture trends or her pups' personalities. For this look, she was inspired by Jelly Bean, initially a timid rescue, who followed Sara's older pup, Darci, around like a lost little sheep. To create Darci's Little Bo Peep costume, Sara stitched up the dress herself then topped it off with a curly blonde dog wig (yes, there's such a thing) she bought online. Sara also crafted Jelly Bean's sheep costume using faux fur for the body and hood and pink felt for the interior of the ears. Velcro strips added to each costume ensure easy on and off should either pup become overheated.
---
Pretty as a Posy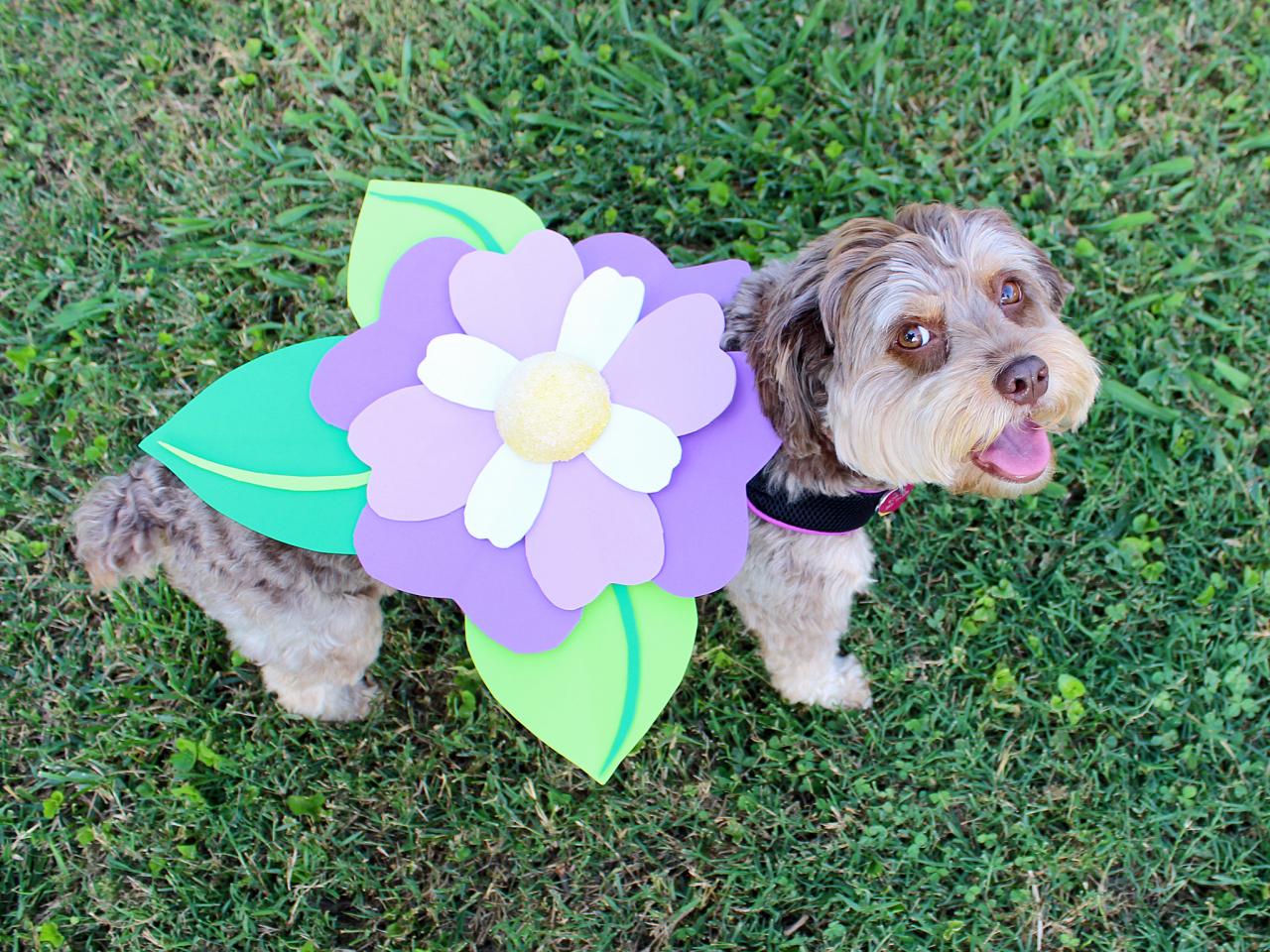 Easily turn craft foam sheets into an oversized flower costume for your furball. Attaching the foam flower to your pet's harness ensures they can move freely and be comfortable while enjoying the Halloween festivities. Make your own with our step-by-step instructions.
FROM H. Camille Smith
Photo By: H. Camille Smith
---
Sea-Worthy Celeb-U-Pup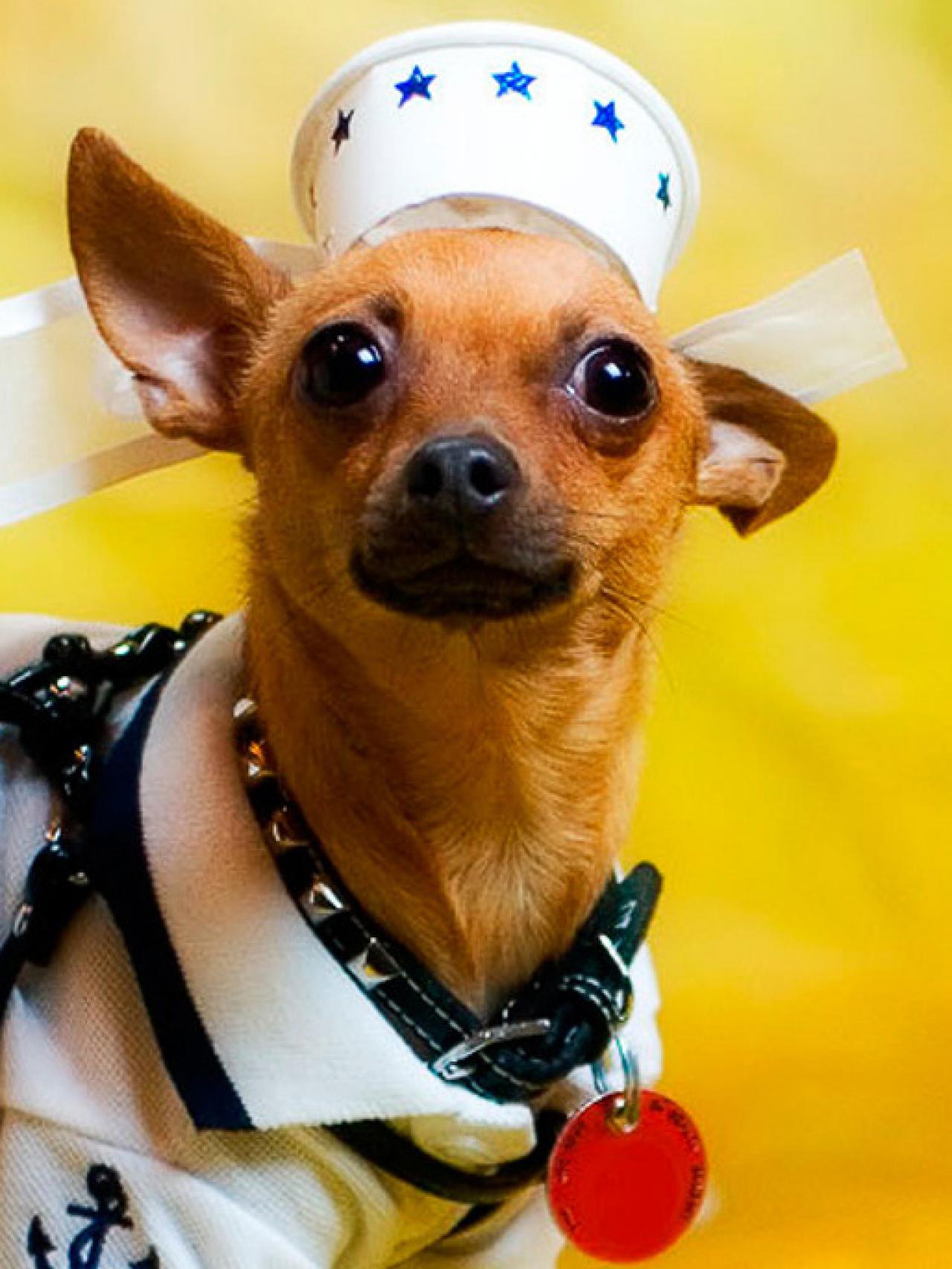 Not only is Eli the Chihuahua a ship-shape sailor, he's also a canine celebrity who starred in the reality series Doggie Moms on NYC life. His mom and HGTV fan, Karen Biehl, capped off Eli's sailor costume by adding star stickers, a bit of white ribbon and a thin elastic band to a paper ice cream cup to craft his diminutive sailor's hat.
---
Low Sew Pinata Pup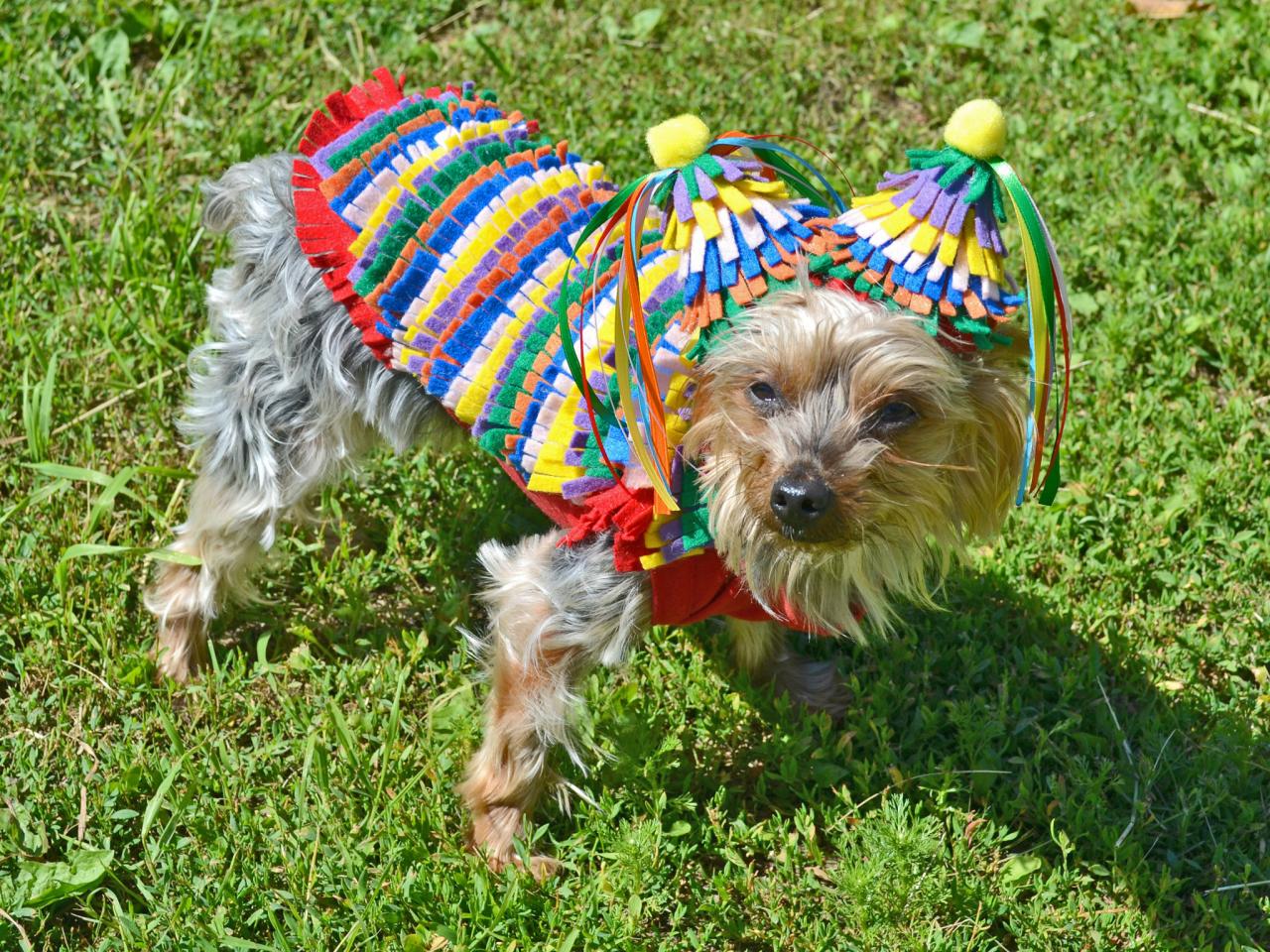 This year, celebrate Halloween, fiesta-style, with your best friend. Easily craft a piñata-inspired costume for your dog using felt, hot glue and just a bit of hand stitching. Canine couture designer Kelly Owen shares her step-by-step instructions for crafting this costume for your little party animal.
---
Little Ladybug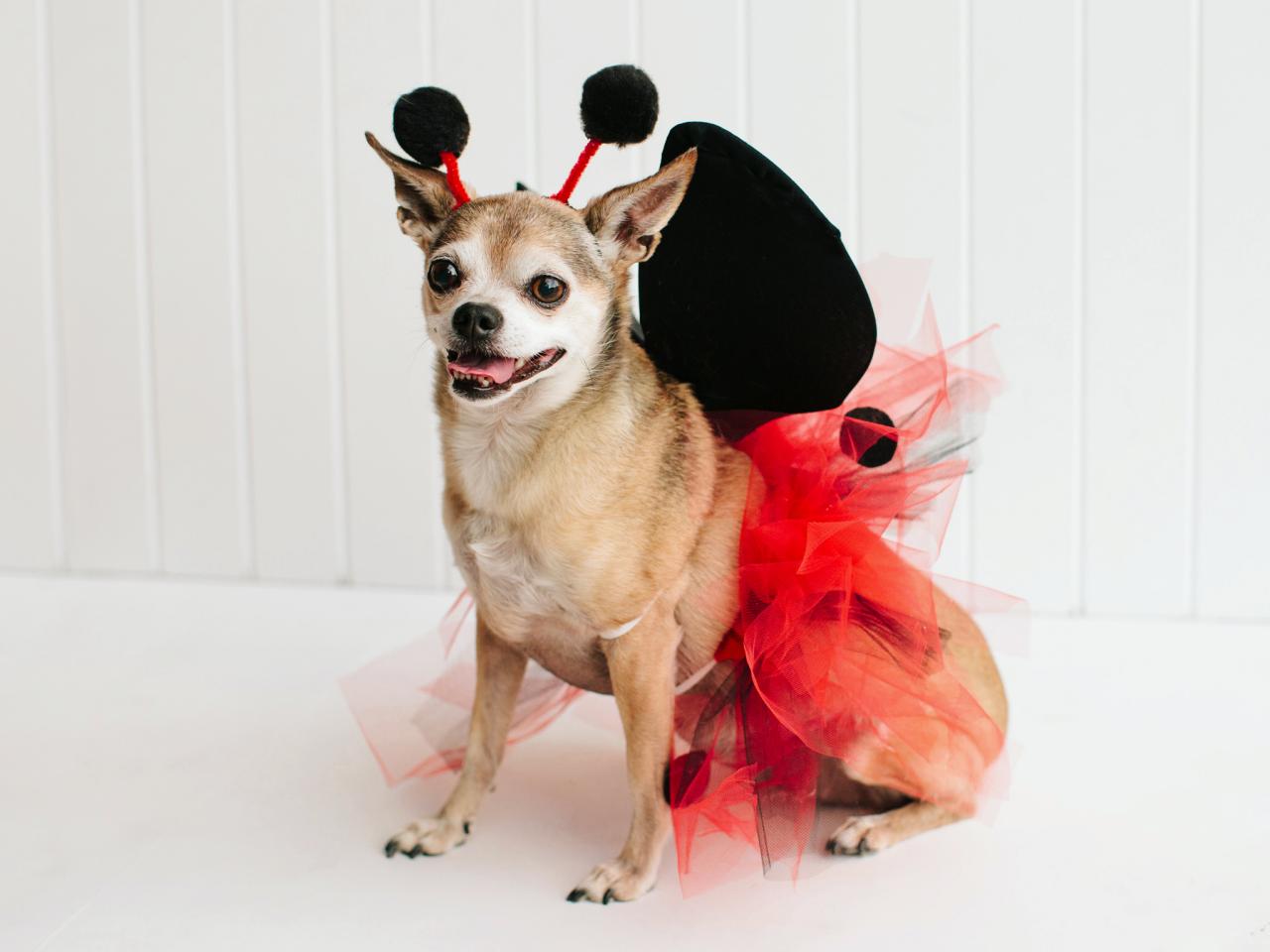 Disguise your dog in a cute ladybug costume you can create in under an hour using basic craft materials and a no-sew method. Our easy step-by-step instructions make this adorable costume a snap.
FROM Kim Stoegbauer
Photo By: Rennai Hoefer, Ten22 Studio
---
Pooches from Far, Far Away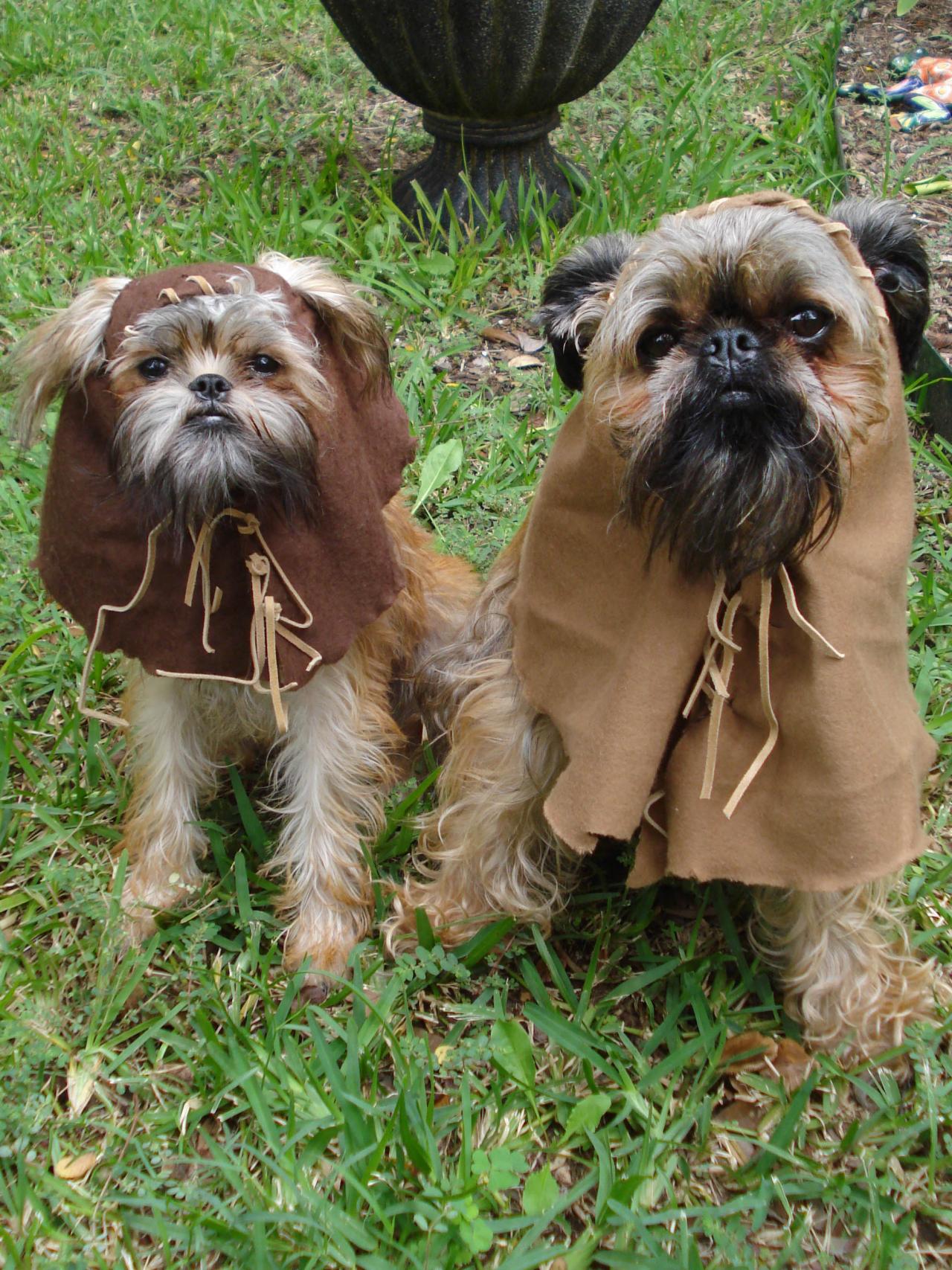 Leather shoelaces and a bit of brown felt are all HGTV fan samiam405 needed to dress her two pups up like the furry Ewoks of Star Wars fame. Cutting holes to accommodate their ears ensures her furkids are comfortable.
---
Royal Wedding Attendees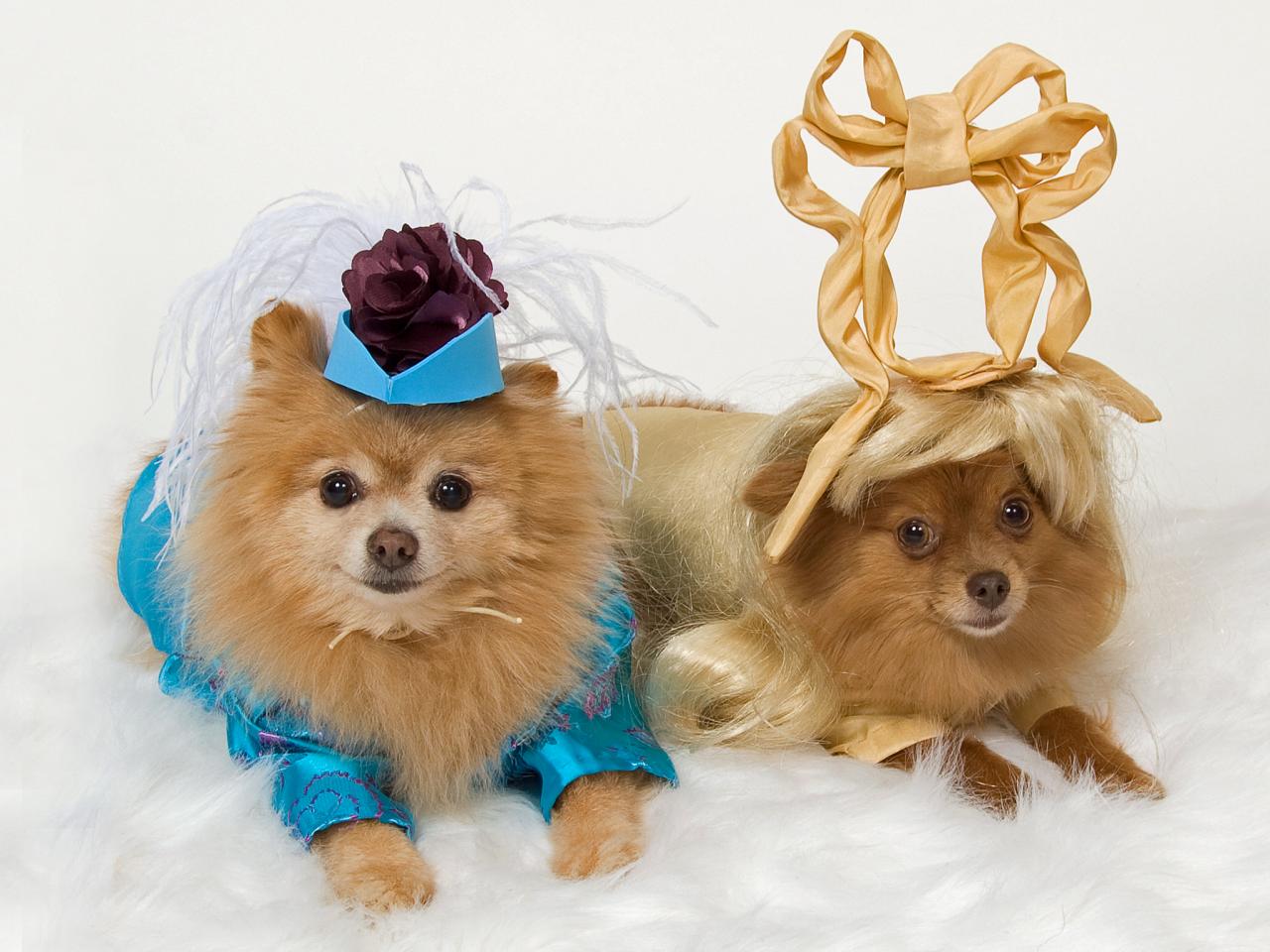 The fashion-forward hats sported by Princesses Eugenie and Beatrice at Prince William and Kate Middleton's wedding weren't just a hit in royal circles, they also made quite an impression on HGTV fan Sara Alavi who began work on her pups' elaborate Halloween costumes soon after the royal wedding. To construct Princess Eugenie's blue hat, Sara used craft foam sheets secured with hot glue. Stretch cording keeps the hat comfortably on pup Darci's head while wispy white feathers and a purple rosette complete the look. For Princess Beatrice's fascinator, the trick was finding a flexible material that's also lightweight enough for pup Jelly Bean's small size. Sara used pipe cleaners, covered by a stitched tube of gold fabric, to replicate the twisting ribbon shape. An elastic band wasn't strong enough to prevent shifting so Sara stitched the ribbon to a fabric-covered disk that's sewn directly onto a blonde dog wig.
---
Arrch, Me Kitties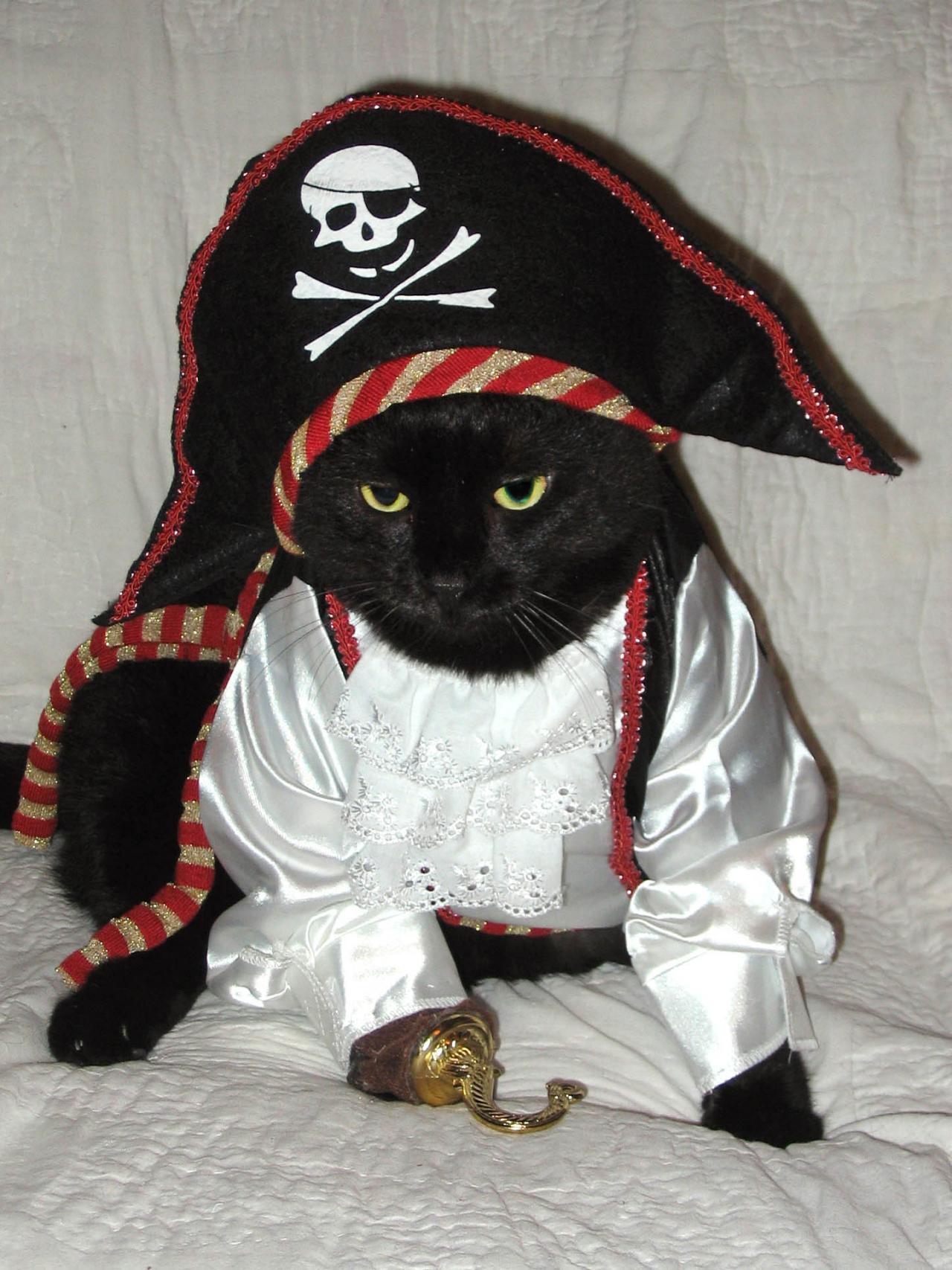 Dressing your cat for Halloween is a rite attempted by only the bravest of pet owners — but, if your cat is willing, take a cue from HGTV fan Queen1Cat and turn your landlocked kitty into a seafaring rogue with a custom-stitched puffy shirt and felt pirate's hat. Just be sure to sleep with one eye open for a while.
---
King of the Beasts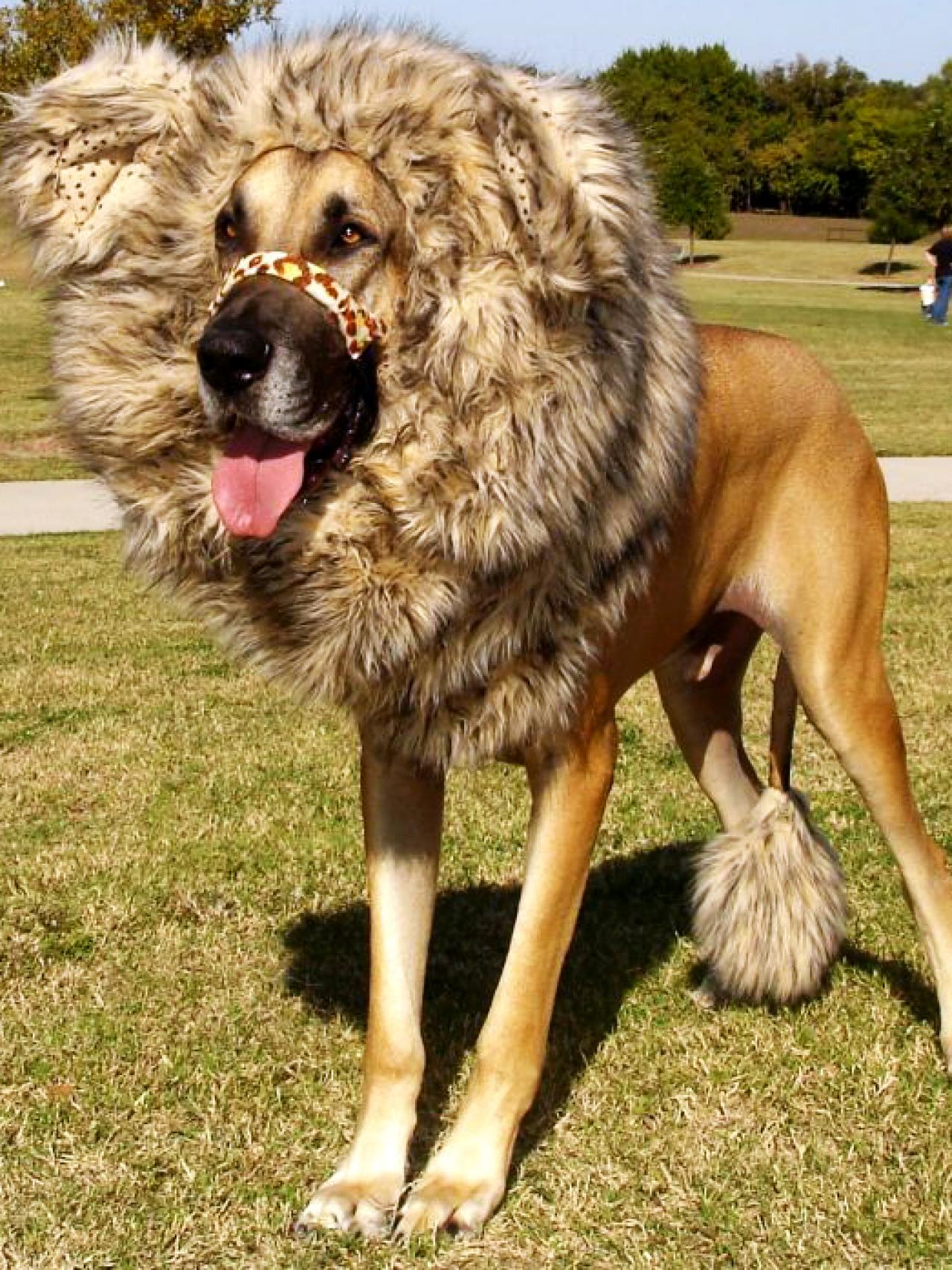 A Great Dane is sure to turn heads any day — but add a furry lion's mane and tail and you can literally stop traffic. HGTV fan FriscoChick put her sewing skills to work to stitch up a thick, faux fur mane to slide over her pup's head. A soft, fabric covered band over his nose attaches to the inside of the mane to prevent it from shifting.
---
A Pack of Pugs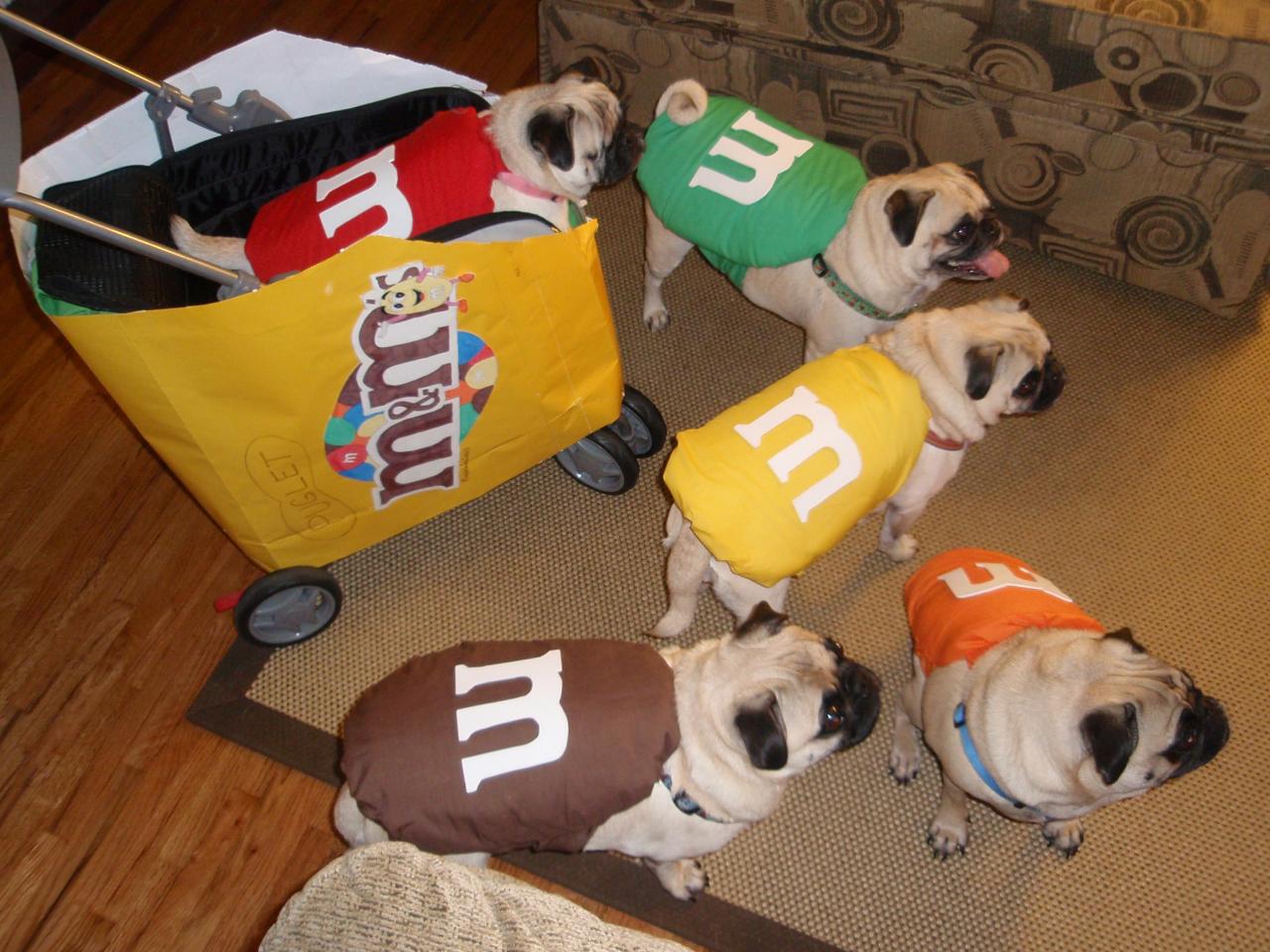 Many owners of pugs will tell you: You can't stop at just one. Clearly, HGTV fan bratlaw feels the more pugs, the merrier. She outfitted her 5 pups to resemble a favorite candy that's also better by the bunch. To make the costumes, she sewed colorful fabric remnants, filled with a thin foam circle, into round pillows that she then embellished with iron-on letters. A small fabric loop that attaches to their collars plus a wide strap that velcros under each pup's middle keep the pillows from shifting.
---
Count Kittula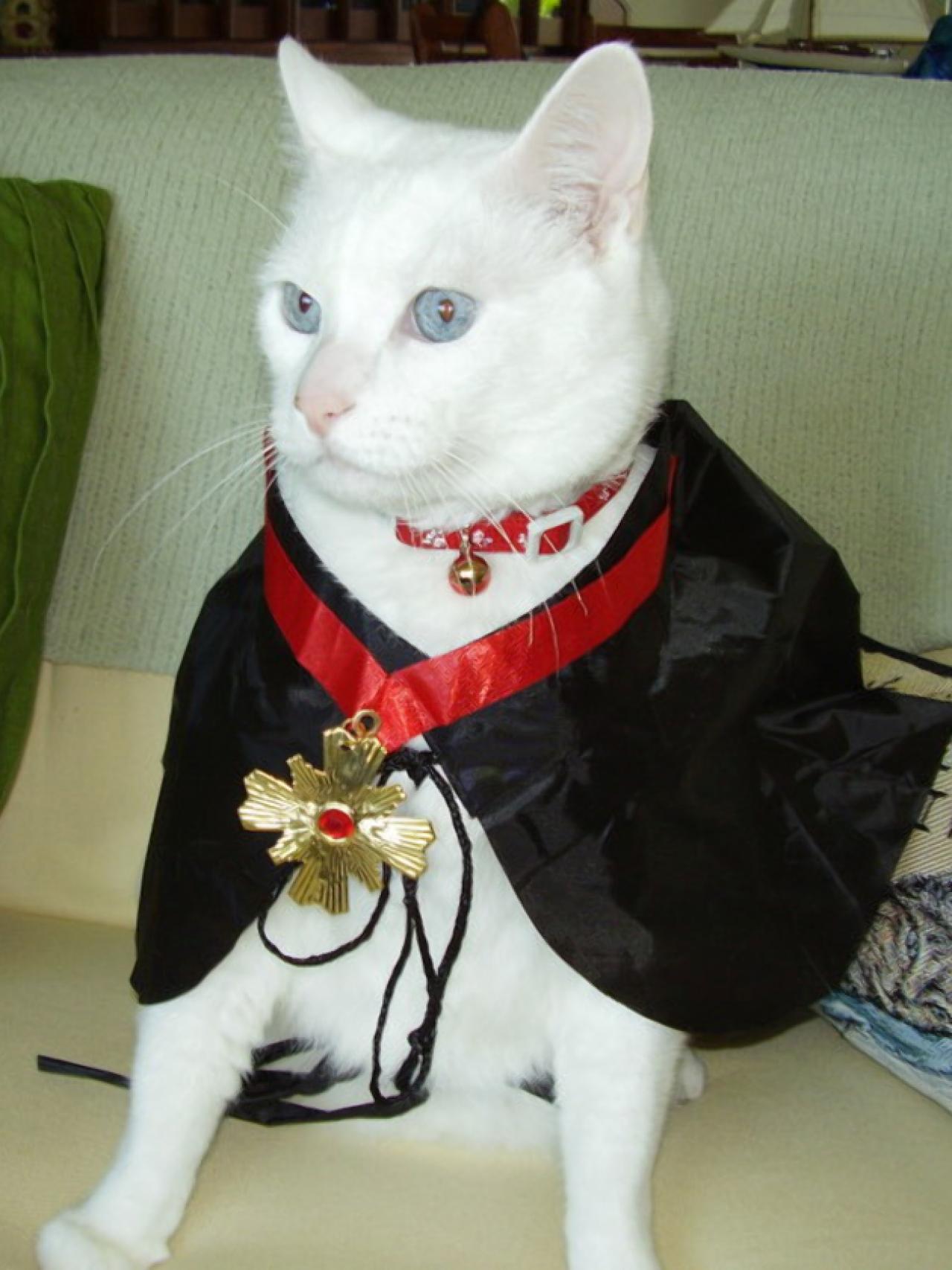 HGTV fan Debbie Richmond is one of those souls brave enough to dress her cats for Halloween. To ensure the Halloween costume doesn't cause them to overheat, she chooses lightweight fabrics, like this nylon cape, that can easily be removed.
---
Headless Horsemen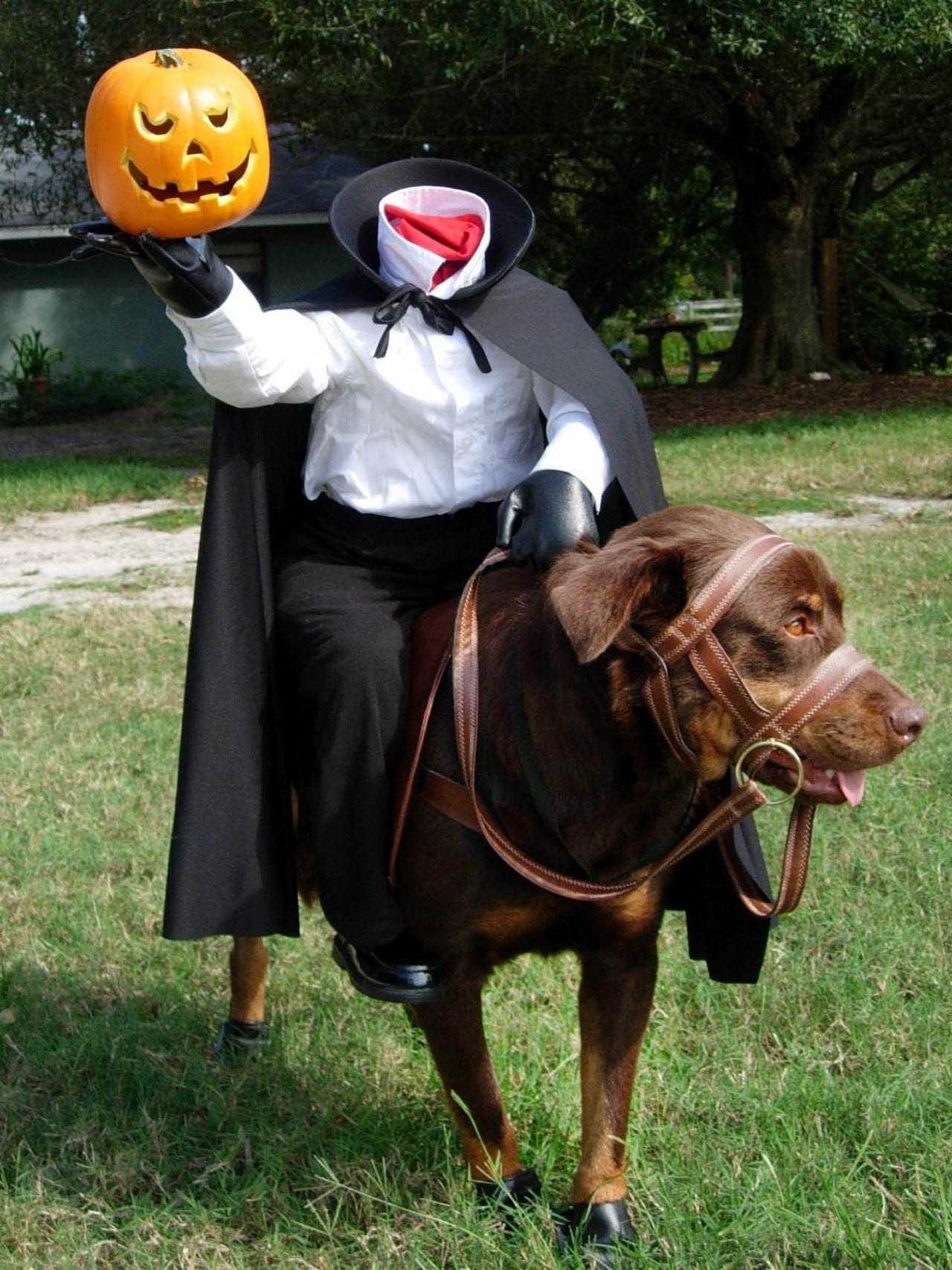 Trick-or-treaters will definitely do a double-take of this clever Halloween costume that uses toddler-size clothing on a well-crafted body to resemble the Headless Horseman and his horse, Daredevil. HGTV fan newfy1_5226167 is the creative genius behind this amazing pet costume that actually weighs in at less than 5 pounds total and even includes a custom-stitched saddle and bridle to accurately recreate the look.
---
Remember! The Laurelwood Animal Hospital Pet Costume Contest is open until November 11th! Dress up your pet and submit your best photo here! Don't forget to vote!!
---
Laurelwood Animal Hospital,located near Jesuit High School on Beaverton-Hillsdale Highway offers a full range of companion animal services, including surgery, nutrition and behavior counseling, parasite control and preventative medicine. The hospital also offers advanced imaging through an all-digital spiral CT scanner, a comprehensive dental program and laser treatment.
If you're looking for quality, compassionate veterinary care in Beaverton, Oregon, come visit us at Laurelwood Animal Hospital.
Laurelwood Animal Hospital
9315 SW Beaverton-Hillsdale Highway
Beaverton, Oregon 97005
Phone: (971) 244-4230
Fax: (503) 292-6808
E-mail: [email protected]
https://www.kg-testsite.com/laurelwoodvets/wp-content/uploads/2018/09/Laurelwood-Animal-Hospital-Logo-White.png
0
0
kgtestsite_r31bmn
https://www.kg-testsite.com/laurelwoodvets/wp-content/uploads/2018/09/Laurelwood-Animal-Hospital-Logo-White.png
kgtestsite_r31bmn
2015-10-14 02:07:28
2015-10-14 02:07:28
18 DIY Pet Costumes for Halloween